Bird's Eye Medical Has Seen the Big Picture, From The Very Beginning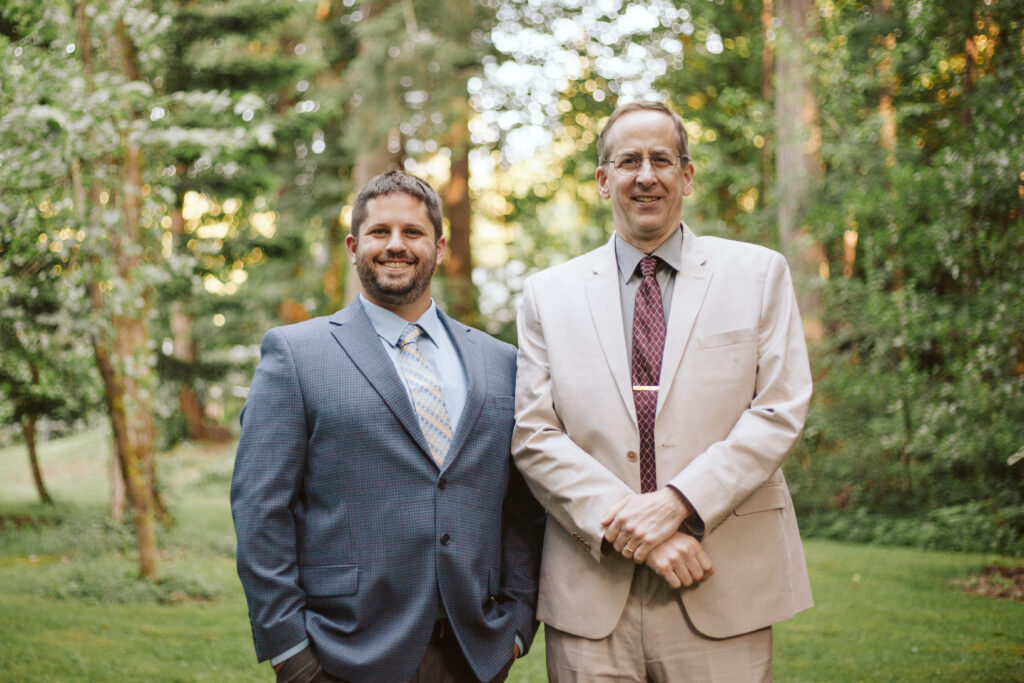 Before Bird's Eye Medical was running clinics across Washington State, providing access to COVID-19 vaccines, testing, and test-to-treat services, Dr. Paul Bunge and Patrick Hastings were actively looking for a way to help.
During the very early days of the pandemic, while still in a state-wide lockdown, the two—who are now Bird's Eye Medical's CEO and COO, respectively—reached out to businesses, dentist's offices, faith communities, and others to offer risk assessments based on Dr. Bunge's decades of experience in infection prevention.
Their idea: to offer concrete recommendations that would help organizations prevent the spread of the virus and prepare to eventually gather in person safely.
It was too early, however, for members of the public to understand the importance of recommendations related to social distancing, masking, and improving indoor airflow; Bunge and Hastings just got quizzical responses. These practices, of course, became rote months later, when people started to tentatively congregate again. But in the early days, they didn't get any takers.
Prepared for the moment
Dr. Bunge's years of experience prepared him perfectly for the March 2020 shutdown. As a member of the U.S. Navy, he had worked on hospital infection control and safety protocols. During the Ebola epidemic, he was in Liberia, providing infection control training to nurses and doctors who worked in clinic and ambulance settings. And during his long—and still active—career as a physician of internal medicine, he has treated patients with a host of infectious diseases.
His expertise came into full focus when COVID hit; he knew immediately what to do and anticipated the steps necessary to protect public health, months before basic protocols were plain to the public.
Though that first idea didn't take, the spirit behind their initial effort would define the drive behind our company: to take the long view—the bird's-eye view—by anticipating needs and mobilizing resources to meet them at the earliest possible moment.
Looking toward the horizon
An ability to see what's coming led Bunge and Hastings to leap at the chance to staff a series of flu shot clinics in collaboration with the Tacoma Pierce County Department of Health and Pierce County Department of Emergency Management in the fall of 2020. Even though this work wasn't directly related to COVID-19, they saw the value in it: it would reduce the disease burden on the overall system and help communities prepare for eventual mass vaccination efforts.
Those clinics led to other staffing contracts. While on a call with one of the government partners, it became clear that there was a significant gap in the plan to host community-based mass vaccinations; they needed more medical providers. Immediately following the call, Dr. Bunge and Hastings found and ordered medical-grade refrigerators for storing vaccines from an unlikely source, a restaurant supply company in China. (Eventually, cold-chain equipment and supplies would fill the Bunges' garage, spilling into their living room, and eventually taking over the entire first floor.)
Identifying gaps in the current system and coming up with solutions to bridge them emerged as our mission. Bird's Eye Medical was in flight.And unbeknownst to them, gaining momentum
Partnering to make COVID vaccines accessible to everyone in Washington State
Once we successfully partnered with local government entities to offer mass vaccination clinics at locations such as the Southwest Washington State Fairgrounds in Lewis County and the Tacoma Dome, we moved into a new phase: running mobile clinics across the state, funded by the Washington State Department of Health, to take COVID vaccines to people where they live.
We identified ways to work in partnership with communities, empowering them to run their own clinics in the future, without us.
"We initiated [and] created all our standard operating procedures, put together work flows, and [addressed] requirements—[then we] just gave it to [our community partners] and trained them in how to do it," Hastings says. "And that ties into a big part of who we are at Bird's Eye. Collaboration is at the core of what we do."
We give away knowledge that could be considered proprietary, Hastings goes on, because we have one goal: to quickly respond to public health crises. And collaboration, particularly with trusted entities from the community, is the only way we've found to do that effectively.
Our collaborative approach and agile delivery methods led to a rapid increase in demand for our services. Partnering with community-based organizations, our mobile clinic teams traversed so many miles between the summer of 2021 and the summer of 2022 that, added up, they almost equaled a trip to the Moon and back.
Running vaccine clinics reinforced Bird's Eye Medical's purpose: mobilizing resources to meet emerging health care needs.
Beyond vaccination
We then branched out into testing, running the massive testing site, for instance, at the Washington State Fairgrounds during the Omicron surge as well as a testing effort in partnership with the Puyallup Tribe of Indians and Pierce County.
When COVID-19 therapeutics became available in early fall 2021, we looked ahead again, foreseeing a time when the public need would exceed the healthcare system's capacity. It would need rapid-response testing paired with immediate access to various treatments that need to be administered within a tight timeline from symptom onset—another barrier.
At a time when treatments, such as Paxlovid, were only available in hospitals, we set up clinics that created access for the general public: a visitor to one of our clinics could receive an on-the-spot rapid test and, if positive, immediately receive consultation, a prescription for COVID-19 treatment, and instructions on where to pick it up—all at no cost to patients.
We called this approach "test to treat." By the time the Biden administration started using the phrase, we had already reported its efficacy to the Washington State Department of Health Medical Countermeasures team.

Through the spring of 2022, we adjusted our test-to-treat delivery method so it could be expanded across the state by taking it online. By forging partnerships with pharmacies, hospitals, and public health entities, we provide patients with immediate access to medical providers able to assess treatment eligibility. We serve anyone in the state, especially people who are uninsured or those without access to the healthcare system.
Though our origins are in COVID response, our tactics are applicable to any emergency public health response where the existing infrastructure is unable to quickly meet the health needs of the public. For example, in the late summer of 2022, we began mobilizing to assist with the monkeypox response, initially with vaccination clinics.
"Through COVID we developed and refined a proven competency to identify gaps of service," says Hastings, "especially in areas where the existing health infrastructure is not ready to meet the need, and then to come up with creative solutions that are high-quality and safe but that also help with increasing accessibility and equity."