Our Core Practices: Collaboration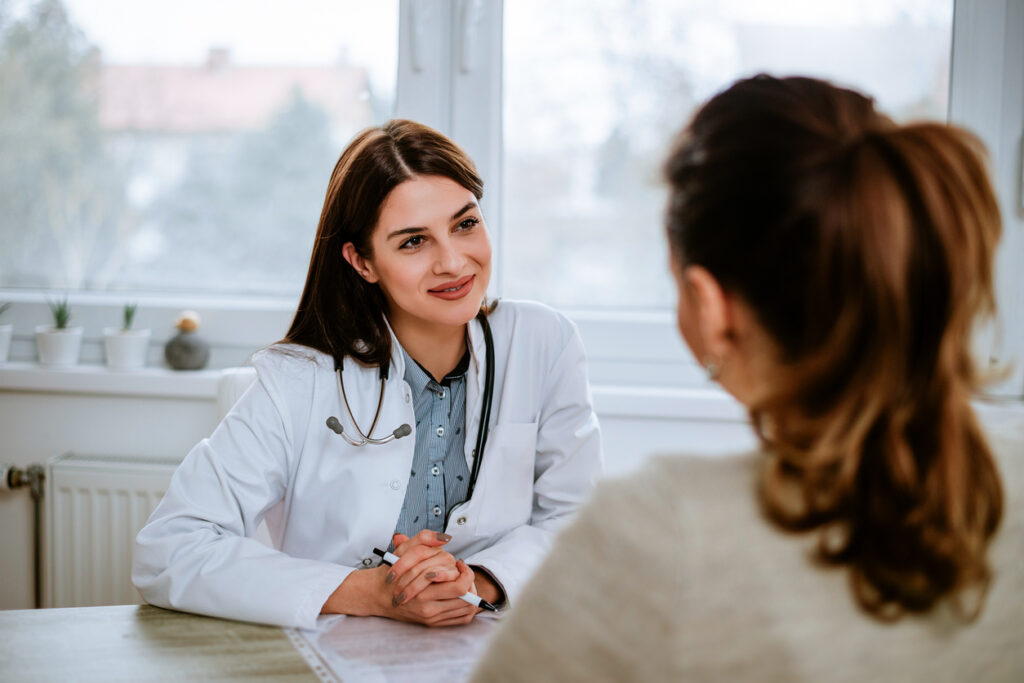 In our industry, so much depends on a lightning-quick response. And the fastest, most effective way we've found to deliver life-saving health care services is through collaborative partnerships.
From the start, we have listened to and prioritized the expertise of local organizations as we design and deliver services through vaccine and test-to-treat clinics across Washington State.
To us, collaboration just makes sense.
Bird's Eye COO Patrick Hastings notes, however, that our focus on collaboration is unique in our industry. Even among health care providers, the goal is often the bottom line. He doesn't see that as the best — or most effective — way to do business.
"I believe that profit is not the end goal of a company. And it's certainly not the end goal of Bird's Eye Medical," he explains. "And because it's not the end goal, we collaborate, often to the detriment of what would be considered competitive advantage. I think that makes us stronger. It also makes us more effective in actually meeting needs in communities and changing the quality of life for people so that they can have access to and the ability to live their healthiest life."
It's simple: We collaborate so we can deliver health care services to people who need them, the way they need them, at exactly the time and place they need them.
Here's why collaboration is one of our core practices:
Collaboration maximizes impact.
We operate under the unquestionable assumption that there's no such thing as competition when there's an urgent situation, such as a health emergency. Everyone involved should have one simple goal: to save lives.
Therefore, we work with partners who have excellent collaboration skills. When everyone is working together, we're able to serve more people more quickly and more effectively.
We've also found that there's no collaboration without generosity. We share supplies, such as vaccines, in order to help other clinics. When it comes to urgent health care needs, we take an all-hands-on-deck approach.
We're not the only ones with good ideas.
Big health efforts, such as mass vaccination clinics, require a collaborative mindset. That means we stay open to our partners and respectful of their expertise and ideas.
Whenever we deliver services, we enter knowing that we're just one of the many entities making the work possible. It's a synergistic effort made better by the many. When more people are working on a project, we can combine our best ideas for targeted, unique solutions. And that leads to better outcomes: more patients served, higher compliance rates, better recovery.
Collaboration generates trust.
The most effective collaboration happens at the community level, right in the places where recipients live. Many of the medical professionals who work with our partner organizations are deeply tied to their communities.
These workers hold invaluable, on-the-ground knowledge of the attitudes and practices of service recipients and have ideas about where to hold health care events, how to advertise them to the community, what other resources might draw people in, and what kind of language to use to provide assurance and information in the best way possible. When they share their knowledge, and we listen, we can all deliver better care for everyone.
When we're working with local communities:
We don't determine the problem, our partners do. We collaborate with communities and medical professionals in that community to determine the scope of the problem. Instead of showing up with a master plan, we show up with a bundle of tools and a willingness to listen.
We don't hoard knowledge, we share it. We train others so they can continue to provide services, even in our absence. We work to bring together as many solutions as possible to help meet community needs. Our methods are not proprietary.
We assess results with our partners and adjust accordingly. We collaboratively assess the results and impact of each project so we know which practices made the greatest positive impact and what we should do differently in the future. Collaboration is generative: the more we listen, learn, and implement together, the bigger the impact we can make everywhere.