Our Core Practices: Agility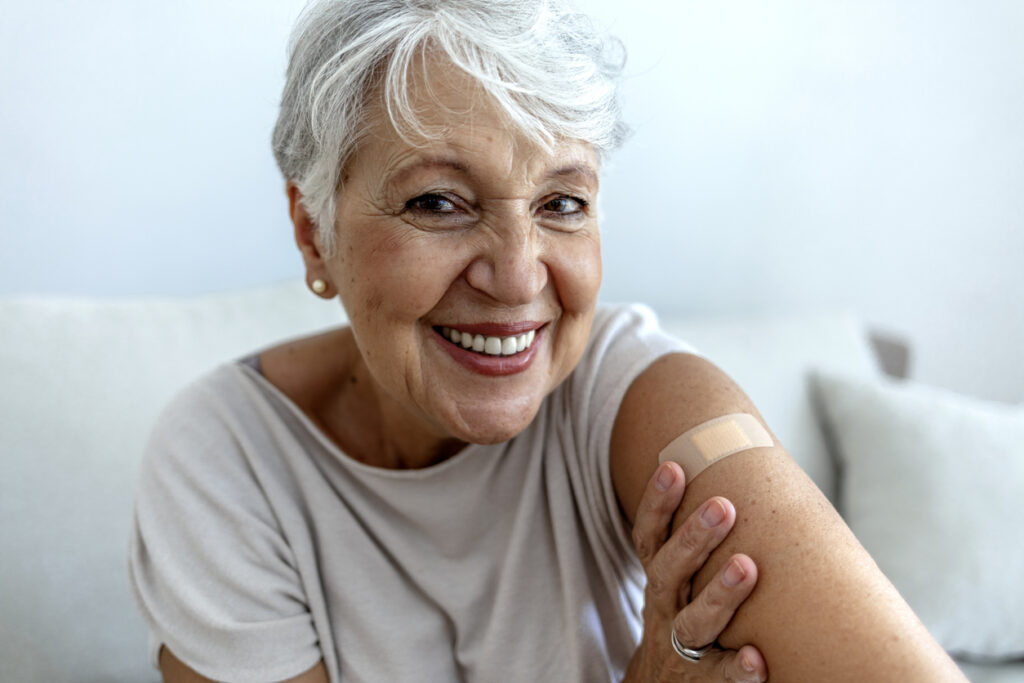 The scientific community continues to astound us with their innovative development of treatments for ever-evolving diseases. However, deploying those interventions requires equally innovative solutions.
COVID-19 vaccines, for example, weren't immediately available in every community. Why was that? Because the systems in place weren't yet optimized for a massive, worldwide pandemic. In fact, in many cases those systems simply didn't exist.
That's why Bird's Eye Medical exists: we fill gaps by adapting health care delivery methods to increase community access. Like a military unit that installs a pop-up bridge to transport supplies and personnel , our company develops quick, flexible solutions to deliver health care, especially in times of crisis or uncertainty.
We do this by:
Anticipating needs. Our leaders are skilled at looking ahead and figuring out what the greatest needs will be, weeks, or even months, down the road. We start mapping out solutions before many are even aware that a problem is arising.
Focusing on external collaboration. It's not about us. Our work is about finding the best ways to deliver potentially life-saving services to the people who need it most, especially in communities that have been marginalized. The quickest, surest route is to partner with organizations that have already built trust within a community.
Delivering on a short response cycle. When it comes to a health emergency, a quick response system will, quite literally, save lives. We do everything in our power to shorten the path between health care and people who need it, focusing on quick, high-quality, effective allocation of resources in response to a dynamic external environment.
When you're vaccinating the masses, agility is imperative. Ego is not.
When we ran mass vaccination sites during the COVID pandemic, we had to think on our feet. How would we provide vaccinations seven days a week to the general public? Where would we store vaccines and supplies? How could we ensure that our processes aligned with the best standard of care? What would be the most effective way to get people the potentially life-saving vaccines they needed while gathering, in some instances, thousands of people in one day?
We thought through these issues, systematically exploring each question along with our partnering organizations. We used a non-traditional model for administering vaccines, instructing drivers, for instance, to bring their cars through the barns at a fairgrounds location to receive vaccinations in a weather-protected drive-thru.
The most important thing was to be able to change our approach quickly. If a process wasn't ideal, we shifted. If a process was working but could be better, we altered it. Continually optimizing led to successful stop-gap services that resulted in well over 100,000 people in Washington receiving vaccines.
Our partners were pleased. "The medical oversight provided by Bird's Eye Medical was crucial to our operation," says Todd M. Kilpatrick of Pierce County Emergency Management. "[T]hey made our other health care partners better equipped to fulfill the mission; essentially ensuring the success of potential competitors: the truest spirit of teamwork towards the greater goal."
Following the lead of community partners is imperative. Agility helps us get out of the way.
When we started running clinics in communities with historic barriers to health care access, our top priority was to defer to local leaders and influencers, embracing a willingness to learn. Instead of offering predetermined solutions, we listened and offered our expertise through a collaborative process of co-creation.
The logistics for every mobile clinic are different, and depend on a host of factors, including language, geography, socio-economic status, and prior experiences with the health care system. When we take the lead of local organizations, we not only increase the chance of running a successful clinic, we learn a lot, too.
So when one of our partners turned a vaccine clinic day into a mini festival—complete with live music, food, and sports equipment—we were all in.
And when a Muslim community needed their clinic split in two—one with male staff, the other with female staff—we were 100% on board.
This kind of agility not only makes us more nimble as an organization, it makes collaboration, another one of our core practices, possible.
Asking questions, welcoming discomfort, and centering equity are crucial to helping us overcome our own assumptions so we can be present, be part of the solution, and to get out of the way so people can access care and treatment organically. This approach allows us to break through systemic challenges and operate with a high level of agility so we can "be there in creative ways and be there first," as our COO, Patrick Hastings, likes to say.
Jennifer Priddy, an assistant superintendent with the Olympia School District, says "Bird's Eye Medical was willing to help us design a vaccine clinic process and fill in any gaps necessary in order for us to be successful. The Bird's Eye Medical team is flexible; they worked with us to identify where we had assets to bring to the effort and where they needed to identify resources for us. They helped us create clinics that were easy for staff and parents to navigate and access in a familiar and convenient setting (schools)."
Staying agile by "lingering in the gap."
Just before the Delta variant hit in the late summer of 2021, the cultural climate in the U.S. was celebratory—many thought that COVID might be on its way out. Mass vaccinations had concluded and life was getting back to normal. Signs were pointing to a more carefree summer.
We talked about whether we should reallocate some of our resources and start focusing on something else. However Dr. Bunge insisted that we keep our resources in place and wait—he was convinced that we weren't done with COVID yet
We had a slow summer. But, when the Delta wave hit, we were prepared to respond with mass testing sites, while continuing to run vaccination clinics. Demand increased through the fall and winter, which enabled us to quickly respond to the Omicron variant. In fact, at one point, we tested roughly 10,000 people in a week—at one site. "If we didn't linger in the gap a little bit, explains Sarah Reinhart, one of our project managers, "we wouldn't have been so poised to meet the need."